Employment at Chester River Health System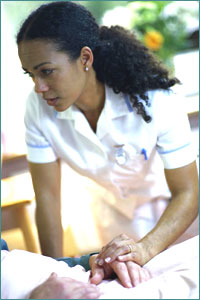 We offer the opportunity to work in a progressive health system that is uniquely situated in a rural and historic setting on the Eastern Shore of Maryland.

A wide variety of career, training and service opportunities are available at Chester River Health System.

Chester River Health System is located in historic Chestertown, Maryland, and is approximately 15 minutes from Centreville, the county seat of Queen Anne`s County. We are within easy reach of Annapolis, Baltimore, Dover, Easton, and Washington, D.C. Chestertown is home to Washington College, the 10th oldest college in the United States. The Colonial period homes located near the beautiful, tidal Chester River together with a thriving business district and arts community offer our residents the kind of lifestyle that becomes easily cherished. Award winning schools in Kent and Queen Anne`s counties and a diverse community enrich and enliven the future of our region.

Competitive Salary & Benefits Program
CRHS recognizes that its employees are essential to its success, therefore, at CRHS our compensation is very competitive. We recognize past experience, advanced education and professional certification. Full-time and part-time employees receive a comprehensive benefits package.
Equal Opportunity
It is the policy of Chester River Health System to provide employment, compensation, transfer and promotion, and all other aspects of employment without regard to race, color, religion, sex, national origin, age, marital or veteran status, mental or physical disabilities or any other legally protected status.